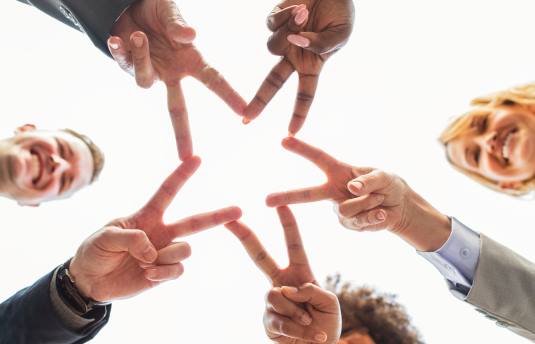 PayDayAllDay, a platform for connecting borrowers with direct lenders, has put together a team of experts to serve better and inform customers.
For Immediate Release — LAS VEGAS, NV November 5, 2018 — PayDayAllDay is proud to reveal its new team of financial experts and experienced content creators. Although the site focuses primarily on loan lending matters, PayDayAllDay's team has a well-rounded knowledge of all financial matters. This is to ensure the service can help customers address all types of money-related challenges.
The PayDayAllDay team is led by CEO 'Ted' Jefferson. For more than 20 years, Jefferson has worked in the financial industry, dealing with numerous loan-related businesses. He's had hands-on experience running his own small business, and his background includes a master's degree in business administration from the Johnson Cornell College of Business.
To maintain its strong online presence, PayDayAllDay relies on several computer savvy individuals. The head of the technical department is Don Johnson, an information technology specialist and systems engineer. He has more than a decade's worth of experience in project management, systems administration, and IT security.
Working alongside Johnson is Brian Speier, the team's technical support. His background in CRM systems and computer security is crucial to the success of the company. Aside from being a go-to team member for solving tech problems, Speier is also knowledgeable when it comes to loans.
JT Watkins and Walt P. Springer are the team's two expert authors. Watkins is a fast loan lending expert who formerly worked for larger financial organizations. Springer has been writing about financial lending for over eight years, and several of his e-books focus on escaping and avoiding debt traps. Both writers hope to educate customers on practical steps to handling money.
Watkins and Springer aren't the only writers who work for the team. Some bloggers lend their voices to PayDayAllDay as well.
Formerly a student at the University of Michigan, blogger Dorothy Goldstein is passionate about spreading responsible money management practices. A vocational expert and blogger, Marcus Whelan has formal qualifications in financial services and experience dealing with credit bureaus. Around the time of the 2008 recession, Whelan worked as a mortgage broker and helped families recover from the financial crisis.
Susan Jordan is a freelance blogger and journalist whose flexible skillset enriches the team's customer service, and Jessica Butch Salazar is a freelance blogger with managerial finance experience from her time at MIT Sloan School of Management.
PayDayAllDay's team is equipped to guide customers through the ins and outs of topics such as debt management, budgeting, and personal finance. Their work can be found on the company's official website, which features online security tips, a financial advice blog, a glossary of common lending terms, and much more.
About the Company
PayDayAllPay is an online service that connects borrowers and lenders and helps consumers find specific loans to suit their financial needs.
Contact Info
Email: [email protected]
Address: 4525 S Sandhill Rd, #STE 8D, Las Vegas, NV 89121, USA
Phone: (833) 270-9484
Website: https://paydayallday.com/