About Us
Our service began its journey in 2006. At times we were able to achieve our goals, but at times it wasn't easy. But we always, every day and every hour, were guided by the interests of our clients, sometimes even to our own detriment.
PayDayAllDay is a service that helps lenders and borrowers find each other. We put a lot of effort into being the best, and we are glad that people appreciate it. Thanks to our clients, we have 22 offices across America, which allows us to help more people.
We want to be the type of service that is trusted, where people come again because they are convinced of its reliability and transparency. So we approach everyone who crosses our threshold with respect and care, without looking back at their wealth or credit history.
Our values:
Always strive to understand the client's needs and help him meet them.
Treat everyone equally with respect and kindness.
To personalize the approach to each client, their needs, and their possibilities as much as possible.
Day by day, we are expanding the number of stores in order to spread our values and bring them to as many people as possible. You can easily find us at 7211 Belcastro St, Las Vegas, NV 89117, and we look forward to meeting you!
PayDayAllDay is committed to helping everyone, no matter their situation. If someone is in a financial hole or just wants to please themselves with new shoes, we will find a profitable loan for you that will not leave you with a hole in your pocket.
Your credit score or credit history does not matter to us. We know how difficult times can be because we ourselves have been a part of them. We are well aware that there are circumstances that are not easy to overcome. But we want to support you in this difficult journey and lend a helping hand, even in small amounts.
Meet Jason Isaac – our CEO and Founder!
Jason Isaac is more than just our founder and CEO. He is the soul of our company, who puts the lion's share of his efforts into his business. He works every day to improve our service, raises the bar higher, and motivates everyone around him to grow with him.
He started the PayDayAllDay business to help his family get out of a difficult situation. Now he wants to help other families do the same, to become a start for them and the first step on the way to a prosperous future.
Mr. Isaac is educated at the University of Economics and has 15 years of experience in various financial positions, including banking and credit unions. He uses all his knowledge and expertise to make PayDayAllDay the best service in America.
If you have any questions, you can ask him directly! Contact him by email: [email protected]
PayDayAllDay Joins Forces with 300 Cash Loans for Greater Impact
PayDayAllDay is excited to announce that the company has officially become a part of 300 Cash Loans. This merger brings together two strong market players that are aimed at providing fast and accessible loans for the communities they serve.

As our company is now a part of 300 Cash Loans, we want to assure our clients that the PayDayAllDay brand will remain unchanged. We understand that our customers are used to relying on the trusted name and reputation that PayDayAllDay has built over the years. That is why we are committed to maintaining that legacy and keep operating under the brand's name that is familiar to our borrowers.

2023

PayDayAllDay has officially become a part of 300 Cash Loans.

2021

PaydayAllDay opened 12 Stores across 3 states: California, Nevada, and Oregon. Now our clients can get a loan in one of our contemporary stores. Come and visit us today! Our friendly staff is here to help you with the loan you need!

2017

PaydayAllDay launches its new and improved site to offer a brand new customer experience. Applying for online loans is easier than ever.

2016

PaydayAllDay now networks with more than 100 direct lenders to bring the most competitive rates and terms to consumers applying for loans online.

2015

PaydayAllDay achieves a milestone, having now helped more than 100,000 customers to meet their payday loan needs.

2012

As the economy improves, demand grows for personal loans for startup companies. PaydayAllDay adds personal loans to its available services to meet this growing need.

2010

The recession is in full swing. PaydayAllDay grows as consumers turn to the site to help them steer clear of payday loan scams in a rough economy.

2006

PaydayAllDay is founded to help consumers online find the best online loans offers fast.

Now you know more about what we do here at PaydayAllDay. Thank you for giving us this chance to help you meet your financial goals. Ready to get started? Apply online today!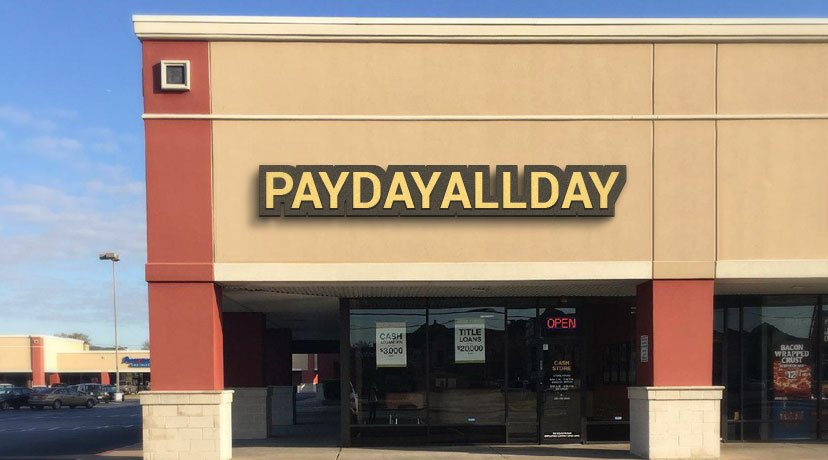 Help & Support
Legal Information