About Us
The PayDayAllDay team is an eclectic mix of formally qualified and experienced personnel that have come together under the leadership of our Principal CEO Theodore Jefferson. All team members are well versed in financial matters, offering the most affordable cash advance options, such as online same day payday loans to all customers.
Security, friendliness, empathy, information, and a genuine desire to help is where the PayDayAllDay team stands head and shoulders above most competitors.
Find out more about each member of our team!
The PayDayAllDay CEO, Theodore Jefferson has spent more than 20 years in finance, mainly in loan-related businesses. He had his own small company which he ran from a home office before he realized that he needed to expand and provide first-class loan services to those that most need them.
Theodore got a Bachelor of Science in Finance and Business Administration, and then he continued his education by obtaining a Master of Science in Quantitative Finance (MSQF) from University of Nevada, Las Vegas.
Before launching PayDayAllDay, Theodore Jefferson worked at One Nevada Credit Union, providing a full range of innovative checking, savings, and loan products to meet customer's financial needs. Right there he realized that he was ready to create his own loan connecting service.
In 2006, Theodore established PayDayAllDay and makes it the best of the best in fast cash loans in a growing industry that inspires his team to provide amazing customer service.
Brian Speier has been invited to join the PayDayAllDay team thanks to his deep knowledge of the financial matters. He got a Bachelor's Degree in Business, Accountancy, and obtained a certificate in Business Management (CA) from the College of Southern Nevada.
Before joining the PayDayAllDay company, Brian worked as an accounting supervisor at First Security Bank of Nevada, examining accounting records, financial statements, and other financial reports in order to assess accuracy and conformance to procedural and reporting standards.
Running an online business requires having a lot of patience when helping people and managing all the processes. That's why Brian Speier is an irreplaceable part of the PayDayAllDay team.
Alice Robinson
SUPPORT AGENT
Alice was born and raised in San Francisco, California. Then she attained a Bachelor of Economics at the University of San Francisco, the place where she became passionate about researching the thin ropes between money and meaning.
After finishing her studies, Alice had an internship at Pacific Service Credit Union and then became a customer service agent there, where she offered checking accounts, low rate auto loans, credit cards, real estate loans, and a wide variety of savings products for all the organization's customers.
At the moment, Alice Robinson is working as a Support Agent at PayDayAllDay and provides high-quality and the most reliable information to every customer.
Our Mission
Here at PayDayAllDay, our goal is to make an online application and funding processes as fast, easy, and convenient as possible.
We believe that any procedures related to finance should be clear, quick, and simple. So that we've facilitated the online loan application process and created a wide net of reliable direct lenders who care about our customers.
We provide them with completely secure online processes when connecting them to direct payday lenders as well as absolutely free service for finding convenient online loans.
We all are here to help you get the necessary financial assistance when you need it the most.
2020
To ensure the efficiency of our website and respectively, provided services PayDayAllDay implements new technical security components, including cyber security and security architecture for an online loan application. This was done with the care of the security, comfort, and satisfaction of our clients.
2017
PayDayAllDay launches its new and improved site to offer a brand new customer experience. Applying for online loans is easier than ever.
2016
PayDayAllDay now networks with more than 100 direct lenders to bring the most competitive rates and terms to consumers applying for loans online.
2015
PayDayAllDay achieves a milestone, having now helped more than 100,000 customers to meet their payday loan needs.
2011
The recession is in full swing. PayDayAllDay grows as consumers turn to the site to help them steer clear of payday loan scams in a rough economy.
2006
PayDayAllDay is founded to help consumers find the best online loans in a short time without any extra paperwork.
Now you know more about what we do here at PayDayAllDay. Thank you for giving us this chance to help you meet your financial goals. Ready to get started? Apply online today!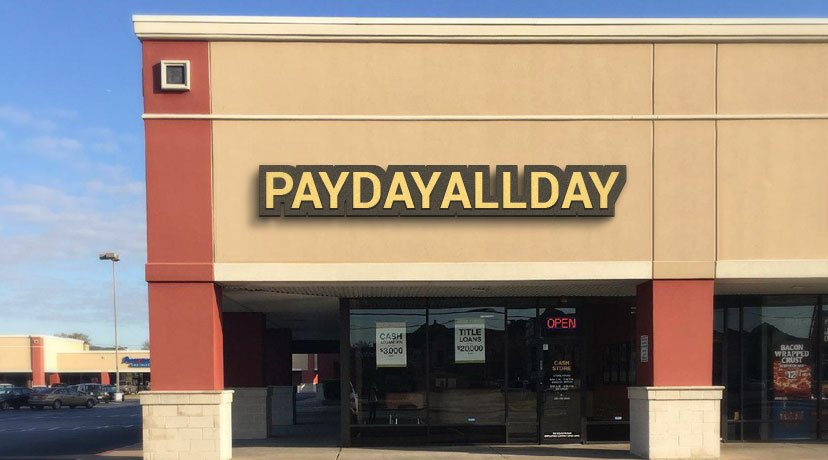 Help & Support
Legal Information