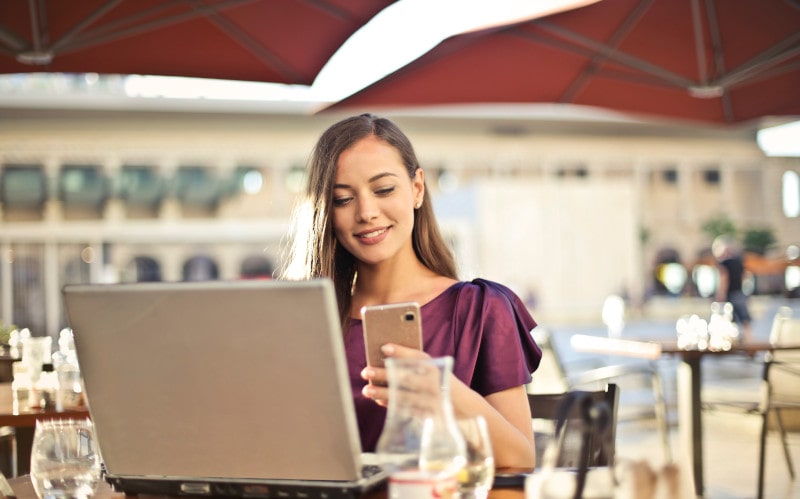 PayDayAllDay awards $500 to the winner of its scholarship contest.
For Immediate Release— LAS VEGAS, NV, May, 31, 2019
— PayDayAllDay is awarding Emma Lipkowski a $500 scholarship to help cover the costs of her educational pursuits. The PDAD scholarship is a way for the company to spread awareness of smart money management strategies while also rewarding hard-working students who have high aspirations. The contest judges were impressed with Lipkowski's essay on the topic "My 5 Incentives that Motivate Me to Achieve More".
"The incentives that motivate me include visualization, documentation, accountability, positivity, and reward,"
she writes. Her self-reflective work may inspire her peers to consider what factors motivate them and help them grow into more productive students. Emma Lipkowski recently completed her freshman year at Rose-Hulman Institute of Technology. Next, she'll be transferring to the University of Akron as she continues to pursue a Biomedical Engineering degree. After completing her undergrad, she may go on to seek a medical degree. Her goal is to one day contribute to artificial organ, tissue, and cell research. She expects to graduate in May, 2022. An essay submitted by Rosemary Peterson also impressed the judges. Peterson's essay on "Tough Experiences That Stimulated Me to Become a Better Person" illustrates how a person's struggles can also help them set goals for the future. She'll receive a $50 consolation prize from PayDayAllDay. Lipkowski and Peterson aren't the last students who will benefit from PayDayAllDay's scholarship contest. Entering the contest is free, and students can apply multiple times. However, applicants must be enrolled full-time or part-time in a college, graduate, professional, or trade school. Applicants should also be U.S. citizens and have a minimum cumulative GPA of 2.8. Additional information is available on the
PayDayAllDay
website.
About the Company
PayDayAllDay is an online service that connects borrowers and lenders while also putting a heavy emphasis on consumer education.
Contact Info
Website:
https://paydayallday.com/
Email:
[email protected]
Address:
4525 S Sandhill Rd, #STE 8D, Las Vegas, NV 89121, USA
Phone:
(833) 270-9484