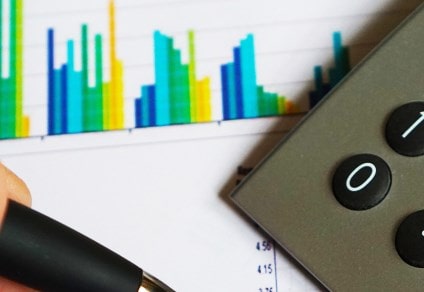 Pros and Cons of Early Loan Repayment
Paying off your student or personal loan early sounds like a dream. Who wouldn't want to live knowing that they have no monthly payment obligations hanging over their heads? Since the financial climate is a tumultuous one, sometimes people get an influx of cash that they didn't expect. The instinct is to put it towards debt or loan repayment. There's a debate amongst experts as to whether or not
early loan repayment
is a smart move. Many believe that paying off a loan early may eliminate some of the notable benefits that are in a loan agreement. We'll discuss this in depth to help you make the best decisions in the future.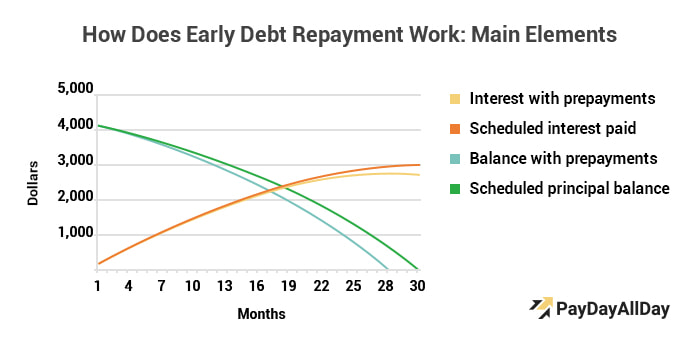 Early Loan Repayment: How to Approach and Handle it
You're probably wondering, so can I repay my
personal loan
early? The short answer is yes. To set our scene, a lender has loaned you money at an agreed upon amount, terms and time. During this time frame, you're required
to pay them back in monthly payments
. Because of the size of most loans, repayment plans generally take 10 or more years to complete — for some, this is a long time to be constantly in a debt trap. Sometimes the feeling of paying just slightly more each month is reassuring enough that you'll sleep better at night.
Early loan repayment
occurs when an individual decides to pay back significantly more than required by their agreement terms so that the loan repayment will be completed sooner. This often happens when people come into some money they weren't expecting or receive raises, or acquire new jobs with better pay.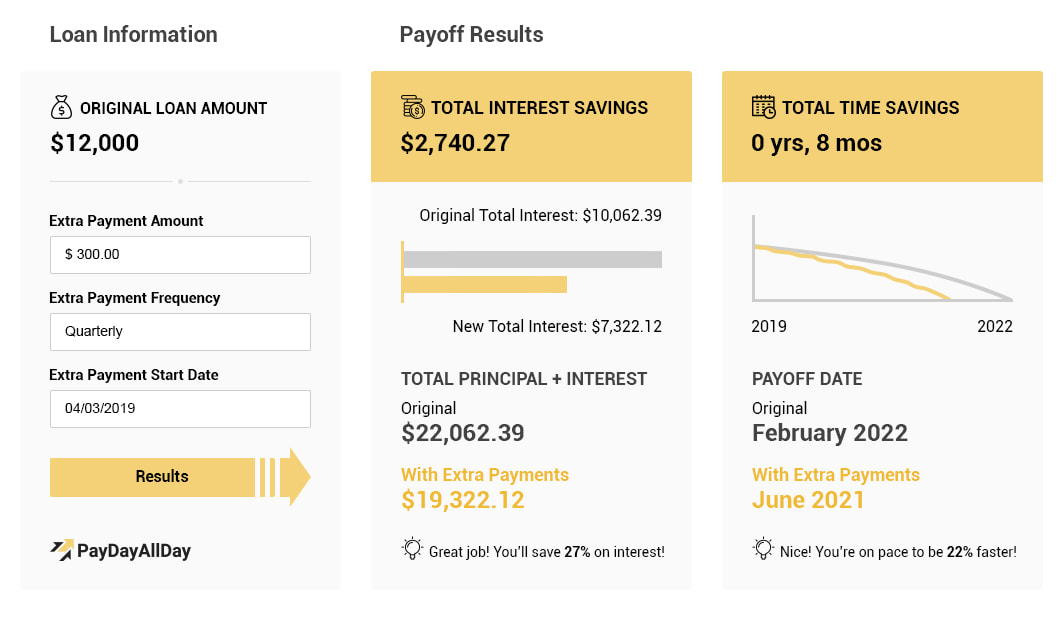 Pros of Early Loan Repayment
Let's explore the pros and cons of this decision involving early loan repayment & how it affects your financial situation overall. Some of the most notable
pros and cons
are listed below. While there are many more to take into consideration, these are the most influential ones across the board.
Saving Money
The big one: saving money. Since loan agreements tend to include some inflation rate on payments, paying off your loan early eliminates the chance of inflation to creep higher. You'll pay off the loan as it currently stands in your agreement. Future inflation rates will fall away. This is one way to save a lot of money on what you would eventually be paying to the lender in the future. Inflation adds up, so it's definitely a pro to be able to avoid as much of it as possible.
Early Stress Relief
With the sweeping away of debt comes the sweeping away of stress it brought to the borrowers themselves. Being able to completely pull oneself out of debt faster than expected is a sure way to a more stress-free existence. Being free of money related worries is one of the best feelings in the world and it's understandable why an
early loan repayment
would be preferable in this regard.
Loss of Debt Benefits
One of the benefits is the building of good credit score. By now consistently paying off your loan slowly over time, you're accumulating a positive credit report that will be beneficial later in life. This is particularly relevant for students who are entering loan agreements early in life. By showing their ability to succeed in this kind of financial deals, they'll earn better credit benefits for later in life.
Loss of Investment Opportunity
Sometimes receiving a lump sum of money is better to invest elsewhere instead of paying off your loan. You might think that getting rid of your debt is the smartest move. More often than not, taking the received sum of money and placing it into an investment account where it can gain interest will outperform the amounts you're paying on loan interest.
Some Questions To Consider
Before paying off your loan early, ask yourself:
Do I gain value from maintaining a consistent credit repayment for the next couple of years?
Do I fully understand the implications of the specific loan at hand? (For example, what happens when you pay off a car loan early?)
Does being in this loan set me up for an opportunity for greater loan benefits in years to come?
Is my credit status important to me and do I want the best possible score available?
Does paying off a loan early hurt my credit score?
Risks VS Benefits of an Early Loan Repayment
Of course, there are some risks and benefits to be noted when considering an early loan repayment. One of the most significant risks is that you'll have acted irrationally and with haste & will land up needing that lump sum repayment money for something else of far more importance. It should always be noted that you can't ask for money back from a lender. This is the biggest risk with paying off a loan early: the possibility that the money could have been better spent elsewhere. The benefits of
early loan repayment
are obvious. The peace of mind that comes with no longer being indebted to another person or establishment is definitely a preferable state of life. What's more, if the early repayment with a lump sum of money works out, and you don't encounter any financial problems in the near future, then you ultimately made the right decision!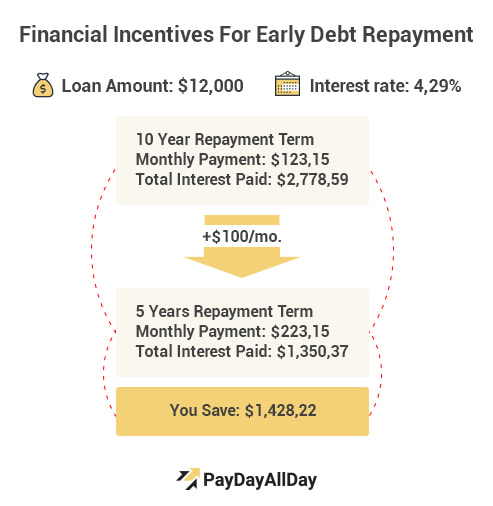 The Procedure of Early Loan Repayment
If you've made the decision to go forward and pay off a loan early, there are a number of routes to take to get there.
Send Money!
Whether it's a lump sum or simply a large profit, send it directly to your
lender
and let it be done with. Being disciplined in this regard can be tricky, as the mind wanders to other things that you could potentially use the cash for. If your goal is to pay off your loan early, then send the money. It's as simple as that and the surest way to get you to your goal as efficiently as possible.
Add One Payment
If early loan repayment in one lump sum isn't possible, but you'd like to get out of your agreement earlier, then adding one extra payment per year is another way of getting there. Many people do this by dedicating their 13th cheque at the end of each year solely to loan repayment. In the long run, doing this can shave a year or two off of the total loan repayment period and get you in the clear slightly faster. Moreover, there are other proven ways to earn fast cash.
Best Practice: It might not feel like much, but the additional payments per year do add up and will be a welcome relief when you're out of your loan earlier than planned.
Bi-weekly Payments
Changing your repayment scheme from monthly to bi-weekly can make a big cut to the
total repayment time of the loan
. It won't be as big of a difference as some of the other payment options but will certainly cut a significant period of repayment time off your loan.
Best Practice: Bi-weekly payments will only slightly affect your daily expenses. It usually isn't notable enough to cause concern. In the long run, you're saving money by getting the loan completed earlier so the slight amount you lose on expenses is fully compensated for in the end.
Consequences
Successfully getting your loan repaid early comes with the very welcome consequence of no longer being under the ball and chain that is debt. Sometimes debt consolidation is a good option for some people for their financial freedom. It should be noted that one of the most significant consequences to come from early loan repayment is, on occasion, an
early repayment fee
that will be enforced by the lender. Since you've chosen to pay off your loan early, the lender will be losing out on months, or years, worth of interest. Sometimes an early repayment fee is charged so that the lender still benefits from the loan. You'll have to discuss these terms with your lender upon deciding to early repay. Usually, a paying off
personal loan calculator
can help give you an idea of what to expect.
Conclusion
Before jumping into the decision to
pay off your loan early
be sure to consider the nature of the investment that you're in and the pros & cons that would come with your decision. It's not for everyone, but it can be for some. Get familiar with your loan and prepare a debt management plan today so that you can make the best decision for your repayments tomorrow!
Customer Notice
We strive to provide accurate information regarding personal finance and debt management, but it may not apply to an individual's situation directly. This content is for informational purposes only and should not be considered as financial advice. PayDayAllDay.com won't bear any responsibility in relation to personal decisions made based on it. You should consult your financial or tax advisor before making any financial decisions.

Alice was born and raised in Compton, California. Then she studied at Yuin University, the place where she became passionate about researching the thin ropes between money and meaning. She is insatiably interested in people's potential, wondering why some succeed and others don't. Thus, the articles on her blog explore a multitude of seemingly unconnected things: money, psychology, entrepreneurship, creativity, spirituality, philanthropy, just to name a few.
Help & Support
Legal Information