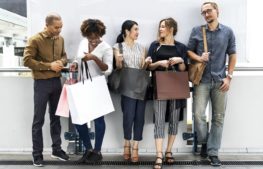 In a perfect world, everyone would like to avoid debts or other expenses. They cause an imbalance in the monthly budget. But that is not always the case. We all face different frustrations every month since the expenditure is still more than the income. So, what things you spend the most money on?
How much do you spend per month? Do your expenses outweigh your income? You are not alone. A recent study by Pew found that approximately 46% of Americans spend more than what they get as income. This percentage is substantial. Right?
So, Are We Overspending on Luxuries?
Most of us find ourselves in different financial troubles simply because we spend the most money on food, buying clothes and buying luxuries. Just like many anecdotal observations, there's is some truth in it. Some of us keep on complaining about lack of money but yet we wear the latest fashions, eat the best foods and even party on the most expensive clubs! But does this belief fold up to scrutiny?
We can test this claim. For instance, the US Census Bureau has continuously been asking for detailed information on what Americans spend the most money on. It has done numerous surveys to find how much the citizens spend on basic needs as well as on luxuries.
What Do Most People Spend the Most Money on?
A survey released by the Bureau of Labor Statistics shows that the average annual spendings of most Americans are $57,311. The figure which has been significantly increasing each year. But we can't yet argue that most Americans are living up to this. Each household, on average, spent $6,602 on clothing, food away from home and entertainment. That's almost a third of the amount spent on housing, which was estimated to be $18,886 last year.
Healthcare and transportation are other budget killers. Most Americans spent $9,049 on purchasing and maintaining cars and $4,612 on health insurance facility premiums.
What About the Housing Costs?
The housing costs have continued to increase in the last five years. This is probably due to the increasing population which calls for more housing. Last year, most Americans spent an average of $18,886 on housing costs. Meanwhile, clothing and transportation have also been increasing.
33% of most Americans income is directed towards the housing expenses. For many years, both government agencies and banks have warned against some families who spend more than 30% of their monthly budget on housing. Although the trend has been popular in the modern world.
What Does the Typical Monthly Budget Look Like?
Housing 33%
Transportation 16%
Food 13%
Healthcare 8%
insurance 11%
Entertainment 5%
Apparel 3%
Why Do People Spend Too Much?
Many people live beyond their means. A recent survey by CFPB found out that a third of the people aged between 30 to 49 years purchase goods and services that they meet on their way, whether they need them or not.
Others overspend because of:
Special Occasions
We often tend to spend more on gifts or special events such as birthday parties and shopping during holidays because we want to have a satisfying feeling.
Present Bias
This happens when people focus too much on the present other than the future. For instance, you want to purchase a home when it doesn't even fit in your budget.
Hard Cash vs. the Credit Cards
Many people tend to spend more when they use credit cards other than hard cash. Credit cards have a psychological effect that separates the pain of buying from the pleasure of buying.
Shopping Addiction
How do you know that you are addicted to shopping? Some people can't stop shopping even when their financial situation can't allow. Others are influenced by their friends and relatives.
How You Spend Less on What They Spend the Most?
Reduce your overspending by:
Budgeting – plan your income versus expenditure well. You can also use the budgeting tools specially designed to calculate for you accurately.
Live within your means – you should avoid the external spendings if you want to live a simple life, debt-free life.
Work on your priorities – if your money is not enough to cover all the needs. Purchase the only what is crucial for you.
Start a spend free and inexpensive hobby – you can opt for the spend free hobbies such as volunteering and cleaning.
You can set back on your track again if you are overspending. However, you can only achieve this by setting a good layback plan. The plan should include food spendings, as well as other essential bills.
Putting debts on your credit cards may not seem bad, but that is not budgeted for. It is also unplanned – that is overspending! A simple carelessness can touch all segments of your life, and cause debt spiral.