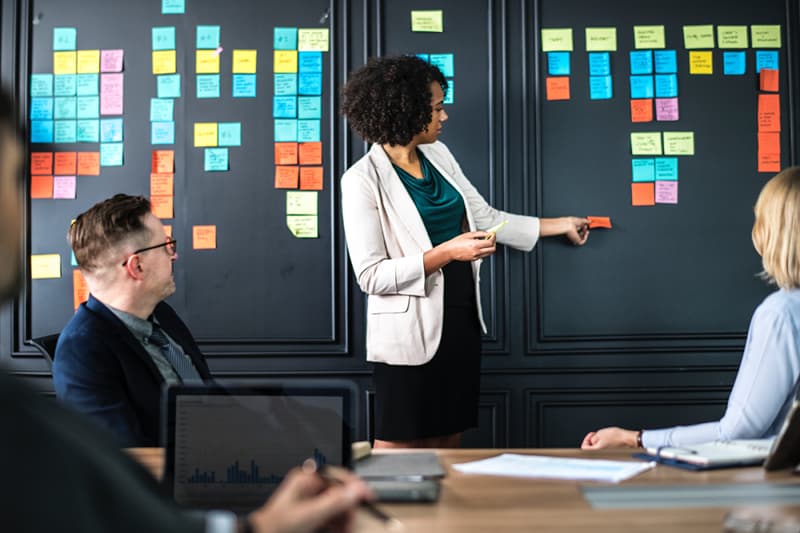 Over the past decade or so – certainly since the economic downturn in 2008 – it has become clear that financial literacy is as important as, if not more important than, ever before. That is a primary reason a wide variety of financial literacy programs have been established in recent years.
Is Financial Literacy More Relevant Today?
All financial education programs are welcome and necessary. Financial literacy is the best way to prop up the economy and to make business and personal finances stronger. Once upon a time, including most of the past century, cash was used for most transactions, including everyday purchases. Also, all of those purchases were made in person at a store.
Credit was rare and reserved only for large purchases, like a home or a car, or to open a business. In the 1960s, that began to change, when banks and retailers started issuing charge/credit cards. They allowed people to buy items they needed and pay for them later. But the idea of buying goods with a card was something that never occurred to them.
Obviously, times have changed. Most people carry little cash and they use their credit cards to pay for everything. Online shopping has turned many companies into billion-dollar players. We can now order nearly anything we want and put it on a card. These tendencies create many easy opportunities for consumers to run out of cash, to go over their credit card limits or to overdraw on their bank accounts. Financial institutions and credit card companies have been inundating consumers with credit and debit cards. They even openly encourage consumers to use their card to pay the balances on their other cards, which can lead to an unending cycle of debt.
What is Financial Literacy and Why is it Important?
Financial literacy is defined as the confluence of knowledge and understanding consumers have regarding financial issues. This applies in particular to credit and debt management. Too many consumers seem to possess little understanding of financial matters. Including how a checking account works, how to use a credit card properly and why it is important to avoid debt.
For many years, too many consumers have tended to possess little understanding of financial matters. That seems to be a major reason why so many Americans don't have serious savings, debt and investment problems currently. The United States ranks 14th in financial literacy among developed countries and many would like to see that change. Lack of financial literacy is not a problem for most people living in a developing country. But for those who live in a developed country, the lack of financial literacy tend to fall into poverty and/or a debilitating cycle of debt.
All Financial Literacy Programs Are Not Equal
Not all programs designed to teach financial literacy are of equal quality. Only some manage to use solid empirical evidence to teach people the best practices for financial education. Many financial education programs are one-dimensional, many fail to align with larger objectives. But still, others seem to lack an overarching campaign strategy. Many of these programs fail in their mission to provide financial education to kids or to adults. This is mainly because they are not always designed by financial education experts. Also, because they simply lack the experience.
Because we believe in financial education, and because we want our customers to have access to the best resources out there, we have compiled a list of the best free financial education programs:
1. National Financial Educators Council (NFEC)
The people at NFEC believe the best way to promote financial literacy in any community is to start with the local youth. This is why they established the Financial Literacy Promotion Campaign in the first place. This campaign is a turnkey service designed to empower young people in any community.
The NFEC provides the leaders in any community custom education and community campaigns. By custom, it means the content will align with community initiatives. This program has been praised for its ability to fill the needs of financial professionals of all types. Those professionals who want to leave a lasting impact and leave behind a more financially literate community or organization.
They also offer programs for individual financial businesses, as well as other businesses who would like their employees to be more financially knowledgeable. As a social enterprise, NFEC has as a goal the deliver a fine return on this type of investment. It means they are there for the success of the organization and the community. The foundation of all programs is education, they also provide financial literacy programs to nonprofits, schools and any other organization.
2. Decision Partners
Decision Partners was founded about a decade ago, in the wake of the worst economic downturn since the Great Depression. It was created to teach critical personal finance skills to people who lack the knowledge to handle their financial problems. They have so far provided programs and resources to hundreds of educational, nonprofit, and financial services organizations. Also, they have established financial literacy programs of their own to improve a lot of people and with all types of backgrounds.
While the audience of Decision Partners has grown significantly, their mission has always been the same. They provide financial education that is at once engaging, independent and relevant – that's what transforms lives. They can provide quality education to any organization, whether there are 20, 200 or 2 million members. Their MoneyEdu program assists credit unions with providing for the financial education needs of their members.
At the same time, their Financial Literacy 101 program has set a new standard for young adult financial education, with more than one million assignments completed so far. They also offer Custom Solutions for organizations to make sure their customers have access to the finest financial education.
3. National Endowment for Financial Education (NEFE)
The National Endowment for Financial Education is the most prominent private nonprofit foundation in the country that is fully dedicated to empowering consumers and others to make the best financial decisions. They are also one of the oldest such organizations, with more than a quarter-century under its belt.
They have always provided financial education that serves a public to disseminate the most relevant financial information to everyone. That means they provide a quality product to youth and adult financial educational resources. Also, they provide the most effective training tools that can be used both in the classroom or in the workplace. And in addition, they keep up to date with the latest research and consumer surveys.
4. Federal Financial Literacy and Education Commission (FFLEC)
The Federal Financial Literacy and Education Commission (FFLEC) was chartered by Congress as part of the Financial Literacy and Education Improvement Act of 2003 (P.L. 108-159). The Commission consists of resources from more than 20 Federal agencies and it coordinates and encourages collaboration among many players. The overall goal is strengthening financial literacy and fostering greater access to financial services for all Americans.
One of the key examples of the work done by the FFLEC is the MyMoney.gov website. There, those who wish to learn more about finance can get their hands on all sorts of free resources. They work from a perspective of protection, which means teaching individuals how to keep their financial house in order.
By doing so, they can accumulate savings to better prepare for an emergency, like a vehicle breakdown or a health issue. It shows people the importance of buying insurance, the necessity of protecting their financial security and how to deal with their credit reports and credit scores. This is in addition to the basics, like going over bank statements, reconciling a checking account, the proper use of debit cards and the danger of overdrafts and overdraft fees and how to use credit cards.