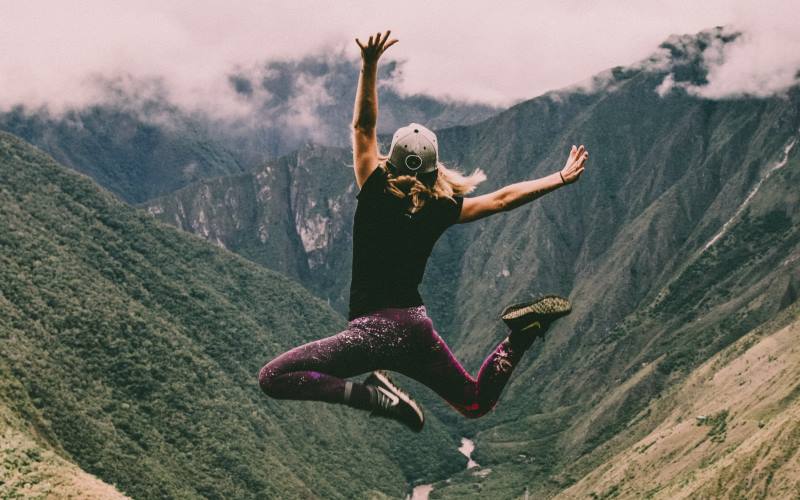 As the economy continues to become tougher, the last thing you will wish to do is to pay for expensive gym or studio sessions which you don't even use! With a little imagination and creativity, however, you can lose weight and save money by replicating all those indoor gym workouts outside.
Benefits of Exercising Outdoors
Why visit the gym to use the stair climbing machines when you can climb the tall buildings physically, ride a kayak or bicycle? With a bike, you can have a fantastic work out period using well-designated place. When it's a beautiful day, use the opportunity to experience the three significant benefits of working out outdoors:
Money Saving
Outdoor exercising is a perfect way of saving the excess money. It enables you to:
Save on cosmetics – regular workouts are good for the skin. You won't have to pass your cosmetics provider to improve your skin.
Save on therapists – frequent workouts enhance moods. It also acts as an antidepressant to get rid of mild or moderate depression.
Save on foods and diet clubs – exercise is one of the best ways to lose weight and save money. Instead of wasting much money on restaurants or other food outlets, go for a brisk walk or ride a bike and save dollars.
Save on sleeping pills – this is more of a fact. If you carry out adequate outdoor exercise, you will be tired by the time you go to bed. Thus, the outdoors could work well with your budget and save you the cash you could have used on sleeping pills.
Save on medical costs – outdoor exercises reduces the occurrence of stroke and heart attacks. This reduces the presence of stroke, diabetes, and other chronic diseases. It also keeps your immune system on point too. Thus, allows you to save on medical bills and also to protect your credit score as well.
Physical Activity
The outdoor exercises will enable you to stay physically fit irrespective of the current weather conditions. Running, walking or hiking in different terrains also enables you to adapt to different changing environments.
Social Life Improvement
Walking around your neighborhood park gives you the opportunity to meet and interact with different people and socialize. The interaction does not only improve your social life but also boosts your self-esteem.
Common Outdoor Exercises to Lose Weight and Save Money
While the gym prices are exercise barriers to low-income earners, local parks and other outdoor venues provide a free space for physical activities. This can be used to lose weight and save money, increase earnings and reduced overheads.
Jogging. Jogging improves your stamina and is also good for your lungs and heart. If you want to lose weight, jogging is more effective in burning calories than walking. To jog, you only need a pair of running shoes and a quality sports bra for women.
Walking. Walking is one of the best workout sports that can ease your joints without necessarily using fancy equipment. It helps you to cut excess weight, relieves you from stress and also saves you the cost of visiting the gym. According to medical practitioners, walking for 30 minutes for six days in a week reduces chronic diseases and lowers blood pressure.
Cycling. Cycling is an excellent cardiovascular exercise that allows you to explore your community through different bike paths, trails or parks. While running targets the hamstrings, cycling targets the quadriceps. However, it's essential to ensure that your bike fits your body well to avoid too much stress on your knees and back.
Swimming. This is another excellent cardiovascular conditioner which tones your legs, arms, and joints. It also increases your stamina to minimize stress, diabetes, and high blood pressure. Also, swimming is fun, refreshing and can be used as a solution to lose weight and save money.
Hiking. Hiking involves a lot of up and down activities which have cardiovascular benefits. The exercise does not only provide a relaxing atmosphere but also saves you the considerable gym expenses. It also improves your social life and breaks the monotony associated with the daily to daily life stress.
Kayaking. This is primarily an upper body workout. It also works well on your back, stomach and body center muscles. If you love water sports, then kayaking is an exciting and scenic way of working out.
Bottom Line
There's no doubt that outdoor exercise is a healthy money habit. The cost of working out is often cited as the primary factor which prohibits regular exercise. However, outdoor exercises environment offers a cheaper solution to the enthusiast's trainers and trainees.