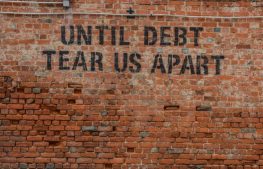 Debt consolidation is essentially a form of refinancing that entails taking out one loan to pay off many others, hence consolidating debt. This can be a resolution for high consumer debt such as credit cards, student loans, medical bills, etc.
Incentives to Debt Consolidation
Debt consolidation can ensure:
A lower overall interest rate to the entire debt load
Providing the convenience of servicing only one loan.
Debt Consolidation Options
There are several different ways consumers can consolidate debts into a single, easy payment:
To consolidate all their credit card payments onto one new credit card. This is considered a balance transfer. A balance transfer can be a good idea if the card charges little or no interest for a period.
Home equity loans or home equity lines of credit are another form of consolidation often sought by people, as the interest on this type of loan is deductible for borrowers taxpayers who itemize their deductions.
There are also several consolidation options available from the federal government for those with student loans.
Debt Management Program Vs. Debt Consolidation Loan
A debt management program is where the experienced counselors of a debt relief company help you organize an easy and budget-friendly single monthly debt payment plan. With this option, you replace your multiple credit cards and other outstanding bills with a single monthly payment.
How This Works
You make a monthly payment to the credit counseling agency, who uses the money to make payments to each of your creditors in an agreed-upon schedule. A debt management program is not a loan. Credit counseling agencies work with creditors to lower interest rates and relax fees, thus making it easier to repay debt.
Benefits of a Debt Management Program
Helps to reduce the number of calls you get from creditors
Leaves you with only one monthly payment plan
Helps you make lower payment every month
May help you knock out the fines and late fees
Help you repay your bills within 2-5 years
A debt consolidation loan is where you take out a personal loan from a financial institution to pay off your multiple creditors immediately. The lender is typically a bank, credit union or online loan company and the expected payoff time is 2-5 years, similar to a debt management program.
How This Works
Through this loan consolidation option, you make one consolidated low monthly payment on the new loan which has combined all your debt. This loan can be obtained with easy terms if you have a good credit score.
These types of loans don't erase the debt you are carrying; they simply transfer all your debts to a different lender or type of loan. A consolidation loan may also be kinder to your credit score in the long term.
Benefits of a Debt Consolidation Loan
Budgeting gets easier as you only need to manage a single payment
It has a lower interest rate than credit cards and can eliminate collection calls
Multiple monthly payments can be replaced with a single affordable payment
May have a positive impact on credit score
May opt for a long-term loan to reduce the monthly payable amount
Ifs and Buts
If you are concerned about managing your debt effectively, debt consolidation could be the option for you. This can help eliminate missed or late payments and ensure that you're addressing all your debts in a manageable fashion.
There are many options to consider when deciding to consolidate your debt, some of which work better in different situations.
Bear in Mind
Sometimes it gets forgotten that consolidating debt does not get you out of debt, nor does it improve negative spending habits, if you are not keen to learn from your own mistakes. If you consolidate your debts, it is important to resist the temptation to incur consumer debt again.
If you don't resist the temptation, you will be obligated to repay those credit cards in addition to the new, consolidated loan. Consolidation is a tool to help you get out of debt and change your financial trajectory, not to get you to give you the opportunity to create more debt.