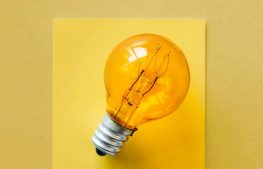 There are lots of different types of loans out there. You can get a mortgage loan to buy a house. If you want to buy a car, then apply for an auto loan. A student loan covers your education costs. But the loan type we are talking about here is the personal loan.
What is a Personal Loan
There are no limitations on what you use a personal loan. As the name suggests, it's personal, so whatever you needed the money for is okay. Most personal loans are unsecured, they can be applied for online, and the amounts vary from $1000 to $35,000 or more.
Advantages of a Personal Loan
Generally speaking, borrowing money has its advantages and disadvantages. It can sometimes be a good idea, or, not the best idea if the borrower will stumble through the repayment schedule.
They are Generally Unsecured
A mortgage covers a home, and an auto loan is covered by a car. If you default on these loans, the lenders can cover their losses by taking possession of the collateral. There is no collateral or security for a personal loan, which means the lender bears a greater risk.
Borrowing Amounts
You have a wide range of amounts that you can borrow, starting at $1000 and going all the way to $100,000 if you can make repayments. The borrowed amount depends on your incomes. So, to borrow more, you'll need to earn more.
Online Lenders
These days online lending is very popular. There are many independent online lenders that can approve your application within 24 hours, unlike traditional lenders like banks or a similar financial institution. The application has been simplified and requires less paperwork.
Disadvantages of a Personal Loan
Disadvantages of such kind of loans are derived from the fact that one hasn't done his research properly concerning the most suitable type of loan, or has taken a loan for the wrong reasons or at the wrong time.
Higher Interest Rates
The interest rates are going to be a little higher than you might expect. The loan is unsecured therefore there is a certain level of risk attached. A recent survey showed that borrowers with a credit score of 740 – 850 paid interest rates between 8.18% – 9.66%. Those people with a credit score of 659 and below attracted an interest rate of between 23.99% and 30.02%. If you ever thought your credit score wasn't important, then these figures should help you change your mind!
Shorter Loan Period
The period for a personal loan is shorter than say a mortgage (15 – 30 years) or a student loan (10 years). A personal loan repayment period is somewhere between 3 – 4 years and that can put pressure on borrowers to repay quickly with resultant higher payments.
Legal Action Possible
If you don't pay back your personal loan, a lender may still take legal action to retrieve the unpaid amount. They may take out a lien against your property or motor vehicle to ensure they get their money back. Imagine the costs associated with a court action – attorney fees, court costs and other charges. Is there any need to mention that a default on a personal loan is going to trash your credit report?
Reasons for Getting a Personal Loan
There is no set rule for borrowing. There are times when it will benefit you to borrow, and other times when it's not such a great idea. Just think twice and calculate better.
Debt Consolidation
The average national credit card debt is around 15%, a reason why many people find themselves in debt. By using a personal loan to pay off credit card debt it's a cost-effective solution. The interest rate for the personal loan might be a lot better than the interest being charged on your credit cards.
Medical / Hospital
Without a health insurance plan, doctors and hospitals can break you financially and send you into debt. Paying off medical expenses with a low-interest personal loan will make sense.
Home Renovations
We always want to do something to improve our home. If your equity is not an option, then a personal loan is a good way to pay for any home improvements. Home renovations also add value to your property.
Major Life Events
Many unexpected expenses occur in life, and if you haven't saved enough to cope with them, then a personal loan is a good option. For example, a funeral or a major move across the country to start a new job.
Helping Your Credit Score
A personal loan might be a clever way to boost your credit score. The smart thing here is to borrow a small amount simply to pay it back, not to buy something. If you haven't qualified for a credit card, this is a clever way to ensure future eligibility.
Reasons Not to get a Personal Loan
We have seen it recommended by some lenders that using a personal loan to pay for a wedding or a vacation is a good idea. These are 'one of' happy events, but all you get after it's over is more debt. Personal loans are good for solving some financial problems on a long-term basis, such as paying off debts, increasing the value of your home, and improving your credit rating.
But a personal loan is still a debt that has to be repaid.
Borrowing Tips
Borrow what you need. Only borrow the amount you need and that you can afford to pay back. It's pointless taking out a personal loan and then finding it hard to manage.
Borrow Responsibly. This money management is not just about a personal loan. Look at all your debts and spending. The family budget needs to be looked at with bill payments, credit card expenditure, mortgage and car payments.
Finding the right Lender. You might as well start at your local bank or credit union if you are a member. Credit unions offer lower interest rates. Check your online lenders and try P2P style funding where money is from investors and not large banks. You could land a nice loan with a low-interest rate and be on the road to financial well-being in no time. Online lenders have testimonials and reviews, so do some clever shopping and research when considering applying for a loan online.