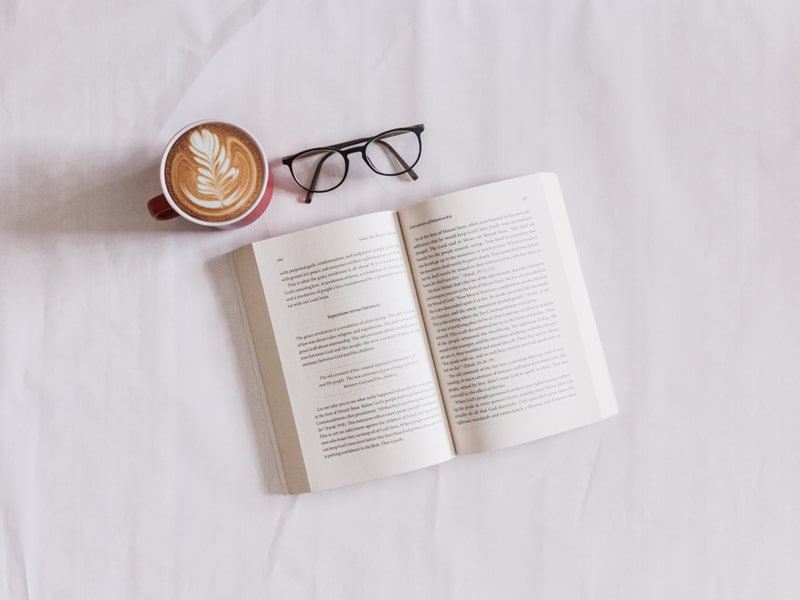 Financial education is more important now than it would've been during the previous generation. While many economic metrics are quite healthy at the moment, people are struggling with a new economic reality. The costs of living are rising, while wages are not keeping up with inflation. To add fuel to the fire, the student debt crisis is continuing while private debt ravages American families.
Amid the financial chaos, we have access to more qualified financial sources than ever before. So, in order to differentiate yourself from the average American, it is necessary to arm yourself with the knowledge needed for financial success. For this reason, we have compiled a list of the top personal finance books that are good for beginners or just particularly useful for anyone.
Book 1: "Personal Finance For Dummies" by Eric Tyson
As is often the case, a "For Dummies" book actually can provide a good first step. "Personal Finance For Dummies" covers all of the basics that you'll need to understand before even thinking about long-term savings and investments.
If you're looking for something new and interesting, then this book is probably not for you. However, if you are looking for the best personal finance books for beginners, this one should definitely be on your list. "Personal Finance For Dummies" will equip you with the knowledge you need to move forward and become more serious about your finances.
Book 2: "The Go-Giver: A Little Story About A Powerful Business Idea" by Bob Burg and John David Mann
This is a great book for anyone interested in business/career success. While it's not a strictly financial book, the lessons taught inside undoubtedly have a strong positive effect on an individual's incomes. The book follows one young man and a group of business professionals he encounters. The young man proceeds to listen to the business professionals he meets and takes away several key lessons.
The idea of the book is that helping other people opens many doors for you. Giving opens up the possibility for you to receive. Although this theme has been touched upon before in classics such as Dale Carnegie's "How To Win Friends & Influence People," the Go-Giver provides an excellent connection between these principals and business/career success.
Book 3: "Rich Dad Poor Dad" by Robert T Kiyosaki
"Rich Dad Poor Dad" is one of the classics in financial literature, and for good reason. This hit book tells the story (memoir) of how the author's friend had a rich father, while the author's father was middle class. The story reminisces on the differences in financial lessons passed from parents to children.
Although the book is quite dated, it has aged well and still provides important financial lessons. As an added bonus, the story provides a great contrast between financial life over two decades ago and financial life today.
Book 4: "The Only Investment Guide You'll Ever Need" by Andrew Tobias
This book is an excellent foray into the world of saving and investing. Despite the book's title, we don't recommend that you make this the only investment guide you read. However, it is an excellent start.
"The Only Investment Guide You'll Ever Need" provides great insights into the markets. It teaches you the basics of saving and investing, while also imparting valuable lessons. Anyone who wants to create long-term savings for any reason will find great value in this book.
Book 5: "Thinking Fast & Slow" by Daniel Kahneman
This international best-seller takes a closer look at the psychological aspects of finance. Whether you want to admit it or not, your psychology affects every aspect of your life, including finance. Your psychology is also dynamic; it always changes and adapts. This is why "Thinking Fast & Slow" is such an intuitive book.
Finance often drives people to emotional and psychological extremes. If you are interested in how people's cognitive biases affect their finances, then this is a great book for you.
Book 6: "A Random Walk Down Wall Street" by Burton Malkiel
This is another big-name book that is famous for a good reason. "A Random Walk Down Wall Street" provides an excellent, authoritative point of view on investing. The book features plenty of material on the 2008 financial crisis, adding a strong sense of relevance.
This book is commonly regarded as a great step before putting together a portfolio. If you are considering delving into the world of investment, then this is a great book to pick up.
Book 7: "The Total Money Makeover" by Dave Ramsey
Dave Ramsey's "The Total Money Makeover" is a great no-nonsense guide for long-term financial success. If you know you need a kick in the butt, then this is a good book for you. There is no way to get rich fast, and Dave Ramsey clearly understands this. He provides solid, practical advice for improving any given financial situation.