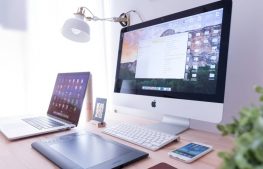 There have been vast changes to lending over recent years as we find that there are many online direct lenders as an alternative to traditional banks. Digital platforms are becoming far more commonplace, and online lending and borrowing is done through companies doing their business online.
While this innovation has heavily impacted loan services and banking as we know it, the new freedom has undoubtedly made it easier for people to obtain loan products. The bottom line is that this is good for financial institutions as well as consumers. Let's take a look and explore how online lending helps financial systems become more adaptable. In the end, all you need is your smartphone.
The Changing Face of the Lending Market
Banks are losing the market share of lending to alternate providers. As banks are involved in many other financial businesses, it won't see them disappear, but they are facing some exciting challenges.
A report by American Banker showed that banks now have less than 25% of mortgage lending, and that's despite the low-interest rate on offer. These new lending platforms are on the rise with the help of traditional banks being unable to adapt to a new level of customer service.
Alternative lending is being provided by companies who are providing avenues for business to access the funding they need. Alternative lending platforms are proliferating across all types of loans.
Innovative Areas
The time taken to obtain a loan through a digital lender has been effectively reduced. There is more automation using big data and algorithms to approve a loan electronically.
As well as mortgages, personal and student loans, digital finance platforms work in other areas of innovation. An example is a commercial crowdfunding lender, RealCrowd, who provides investors with direct access to the commercial real estate that was an area available to pension funds previously. The beauty of this type of funding is that the service is far quicker than that provided by traditional banks.
Lending Models
For instance, some alternative lenders will okay your loan in the initial approval phase. When you can provide a service like that, digital lending services certainly attract attention and get financial backing reasonably easily. A shorter funding time equates to a shorter time getting financial products to the market.
Online Lenders
You can get every sort of loan from these lenders. Apply online or via a mobile app. This process means a customer does not require face-to-face contact and even the transmission of funds is done electronically.
P2P
P2P is entirely digital and matches a borrower with the lender and then does the transaction as well.
E-commerce and Social Platforms
Amazon and WeChat are included in these platforms. Their primary business is not credit, but by using their strong brand name and their worldwide popularity, they can offer credit products to their customers.
Marketplace Platforms
These are digital platforms that use a system's algorithms to match borrowers and lenders who pay an origination fee to the platform. After the dispersal of funds, there is a standard lender-borrower relationship.
Supply Chain Lender
These provide working capital loans for small businesses to purchase stocks from their distributors. The lender can penalize late payments for not supplying any more goods.
Mobile Money Lenders
As the term states, these lenders use smartphones to do their lending and also to gather data from the phone to get a customer's credit score. These are the tech-enabled lenders. These lenders use technology to make their normal lending process a lot easier.
Payday Loans Before Online
Lending Shops – Before online lending, payday loans were stores, a bit like pawn shops, and a borrower would have to attend personally. There were no real rules applied to quick cash loans, and lenders could charge any interest rate they liked.
Banks – The other alternative was to go to a bank and virtually beg for a small loan to cover your personal emergency. The amount of time it took a bank to process a loan, even a small one, meant that whatever urgency you had at the time was probably over. In addition to the time it took, the bank also carried out a full-blown credit check. Admittedly, if you already had an account at the bank, the process might have been a little faster.
Today – If you need money quickly today, there are hundreds, if not thousands, of online lenders from which you can pick. The most significant advantage is that it's quick and convenient. You can do it with one click from your smartphone or home computer. You don't have to attend a lending business physically.
Applying for a Payday Loan
With so many options open to apply for loans, getting a Payday Loan has never been more accessible. Online lending can get you some quick cash without leaving the comfort of your home.
Not all the above types of platforms are suitable for a Payday Loan, because the amount involved is at the small end of loans. Cash from $50 to $1000 is what a Payday Loan covers. Things like credit checks are not necessarily done, and there is only a small amount of information to provide.
Requirements
Pre-requisites for obtaining a Payday loan are:
Be 18 or over
Have a Valid ID
Proof of income
A Bank account
An email address and telephone number
Precautions
If there is a disadvantage to this type of lending, it's in the choice you make. There are some predatory and not so ethical lenders out there, and your $700 loan can turn into a trap of high-interest rates and penalties and loan rollovers. Because no hard credit check is carried out, you can enquire with quite a few until you find the safest one whose terms and conditions suit your personal needs.
Technology has taken us to levels of speed and convenience never seen before, but you need to be aware of data leaks and people hiding behind internet identities. All that aside, it has never been easier to get quick cash with Payday loans.