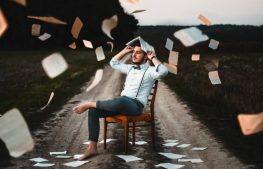 How would you like to be 60 years old, looking forward to the 'golden years', and you find that you still owe money on your student loan? Sounds tragic, or unbelievable? Well, in 2015, borrowers aged 60 and over had $66.7 billion still outstanding in student loans. Another statistic showed that over 40% of federal student loan borrowers were in default. Here are some student loan repayment strategies that will help get rid of student debt faster than retirement hits.
It's Getting Harder
If you take your mind back to the Babyboomers, they had the luxury of walking straight into a job immediately after gaining their degree. This is not what is happening with Millennials. The unemployment rate around the world has never been as low as it is now. Student loans are at an all-time high and retirement options are dangerously low while medical aid is now, basically, a fluffy luxury.
The Depth of Debt
The outstanding student loan debt is currently at $1.48 trillion, and that is $630 billion more than total credit card debt! Active repayments of the loans are only 40%, and the remaining 60% is made up of struggling students and graduates who have been forced to default.
What is Your Degree Worth?
If ever a piece of paper that signified their degree had no meaning, then that's now. The millennial population is laboring under student debt and very little in the way of job opportunities. Now, more than ever, the need to read the fine print when it comes to student loans is crucial.
Long-Term Implications of Student Loans
The difference between student loans and other kinds of loans is that with the student variety you can't wriggle out of them. If a homeowner can no longer pay their mortgage, they just hand over the house keys and walk out. If you can't pay back your credit cards, apply for bankruptcy. Cancel your student loan? Well, problematic.
The Interest Rate
Sure, the interest rate is lower on a student loan, but is there a real difference when paying it back? Is the lower interest rate making such a big difference? Not paying interest on a student loan over four years will accrue debt and put you in a position that is just as financially dangerous as any other regular loan.
The Right Qualifications
There's not a lot of sense in spending $200,000 on a fancy degree with the goal of starting your career in a job that pays $20,000 per annum! There needs to be a consideration of the job market relevant to the degree which you are studying.
A professional degree may allow you to pay back the loan AND invest in the future; while others will only let you live from paycheck to paycheck. Before signing on the dotted line, this is a crucial factor that one should consider.
Student Loan Debt Means you Miss Out
Retirement plans, medical insurance and other essential amenities that were once considered standard in previous generations are being pushed back due to outstanding student loans.
The Cost of Defaulting on a Student Loan
Defaulting on your student loan means that it may be turned over to a collection agency. If you are sued for the entire outstanding amount, then that defaulted loan may appear on your credit record for years. Applying for a mortgage or even credit cards is going to be a tough ask. Another possibility is that you may not be able to renew professional licenses in the career you hold.
The Repayment Plan
Student loans are becoming more available simply because there are no other means through which high school graduates can obtain a degree. The loans are useful indeed, but make sure you read the terms and conditions and then make an achievable plan that will ensure repayment.
Some Student Loan Repayment Strategies
1. Make more than the minimum payment
This is one of the easiest ways to reduce your debt. Just take the payments you have and add extra money to the amount. You should already have payments set up, so anything extra goes straight toward your principal.
2. Find your payoff date
Do you know exactly when you'll be free of student loan debt? Figuring out your payoff date is always a right place to start when it comes to managing debt. Why? Because once you know this date, you can work on moving it closer.
3. Consolidate and Refinance
Refinancing your loans is one of the best moves out there for paying off student loans faster. The goal of refinancing is to decrease interest rates, meaning more of your payments go toward paying down your student loan.
4. Take a job that offers forgiveness
Certain jobs, like public service work or teaching, may offer forgiveness for part or all of your student loans. This is great because it's basically free money. There is one potential downside: You need to meet all the requirements and complete the full term of work required to get any forgiveness.
5. Earn extra money with a second job
Along with trimming your budget, you could try supplementing your income. Side gigs come in all shapes and sizes. You could offer a service online, such as tutoring, editing, or design. Maybe you could finally clean out your closets and sell something you no longer need.
Imagine life without having a student loan hanging over your head. It's not just the payment of the loan and clearing the debt. It's the ability to move forward with other aspects of your life, such as holidays, retirement plans, hobbies and providing for your family.