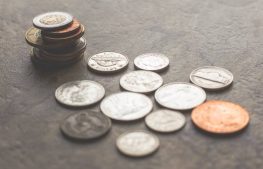 Over the past couple of years, the personal loan industry has been booming as lenders enjoy double-digit growth each year. But can this growth last forever? Experts have noticed that loan originations are leveling off, particularly with banks. Find out what are the advantages and disadvantages of taking personal loans from Banks to see where best to fund a personal loan.
Latest figures show that it's, in fact, a slight decline. Personal loans are seasonal and the first quarter of 2018 should show that they are down but are expected to peak in the second quarter. The landscape of personal loans is changing.
More Competition
The marketplace is becoming more competitive, and that means lenders have to dig deeper to maintain loan volumes. Gone are the days when lenders, mainly banks, could grow their business in personal loans without any great effort.
Prime and Sub-Prime Borrowers
The housing market shift might be one reason as to why there has been a volume shift in personal loans. Higher home values mean borrowers can utilize home equity instead of personal loans. But even though, the personal loan market is still quite healthy. It's up to the lenders to get a bit smarter with their marketing, by:
Decreasing the loan application time
Expanding risk acceptance based on borrowers potential to increase their credit scores
Hanging onto those customers as their cash-flow and financial situations evolve.
Loans and Debt Consolidation
Some interesting statistics indicated that borrowers were taking out personal loans for debt consolidation, perhaps pay for a vacation, or fund an unexpected event. If the consumer comes into some cash, they will pay off the loan but have no qualms about taking out another similar loan if their financial situation warrants it.
The reason for the increase in personal loans in the second quarter is because bills from the end of year expenses and holidays start coming in. Credit cards are no fun to pay off with high APR's, so there is a need to take out a personal loan to consolidate debt at a more reasonable rate.
Personal Loans from a Bank
Banks offer secure and safe borrowing solutions, and most people are familiar with going into a bank to do business. Even so, it can be difficult trying to find the right personal loan when you start searching. There are a lot of lenders.
You want convenience and safety in your loan application and be confident that you are getting the best rate and terms for which you are eligible. If you already have a relationship with your bank, then a personal loan from them might provide the features you need.
What is Different?
Bank loans don't differ much from personal loans through other lenders. The most significant advantage is that you can apply with your existing bank and have all your accounts in the one place. Your bank can sometimes poor credit history may result in a loan decline.
What Else Should You Consider?
If you're considering going with your current bank for a personal loan because it seems like the easiest way to access credit, consider comparing your options online as well. To ensure you get the best value, you can shop around to see what nonbank loans you might be eligible for and then choose a loan that best suits your needs.
Non-Bank Lenders
There are many safe and legitimate nonbank lenders out there. However, you just need to be wary and look out for people that may be posing as a company, asking for an upfront fee and then disappearing. Learn more about personal loans and protecting your financial information. Some available options are:
Online Lenders. Look around and search the internet until you find a lender that has good reviews and fits your guidelines
Credit Union. You must be a member. Credit Unions are a good alternative to a bank and sometimes have better deals for their members.