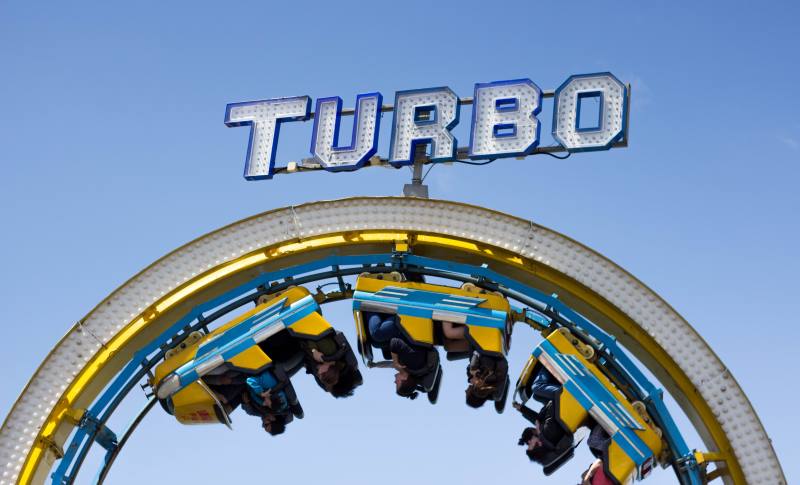 There is often much criticism of payday loans and their ease of obtaining such short-term financing with no credit check. Millions of people use these payday loans, and they are thought of as a financial blessing. Why?
Because they are often the only way those people with poor borrowing histories can obtain financing. Although they are in high demand, consumer advocate groups speak out quite strongly against these loans as a way to finance, mainly because of the something that is built into the loan working – the rollover.
Rollover Explained
In this example, a borrower applies for a payday loan. It's taken out for a two-week period for the amount of $100 that has a $15 fee. The annual percentage rate (APR) is about 390%. When the two-week deadline is approaching, other debts that need to be paid will take up nearly all or most of the borrower's paycheck. The only thing to do is to go back to the lender to extend the loan term.
Extention of the Loan Term
The loan can be extended, the lender tells the borrower, by taking out an additional loan to cover the original loan amount. The borrower doesn't have many options as he is already tied into this lender. This time the loan is for $115 with the fee now $17. The APR remains the same. However, with a new principal, it's higher to cover the cost of the original loan.
Payday Loan Rollover Explained
This is called a payday loan rollover. The term 'rollover' is given to a loan that is used to pay off an existing loan. If the borrower wants to make another cash advance on top of the second one, then the amount financed will be $132, and the fee will be $19.75.
As silly as it might seem, many people continue this process and find themselves on that never-ending debt treadmill. It's an accelerating treadmill because the borrower is always paying increasing sums of money to try and pay back the original payday loan.
Going back to the example, if the loan was all done by the end of the 3rd rollover, and the borrower was able to get off that treadmill, the total payback on the original borrow of $100 would be $151.75. That's more than 50% interest over a 6-week period.
Why Have Rollovers?
Rollovers exist as a sort of side effect to protect the risk that the payday lender is taking. It's all about the dangers of lending within the short-term lending industry. Lenders provide funds to borrowers without doing a credit check, and as a result, they end up with a high rate of defaults.
Lenders' Perspectives
A payday lending survey showed that there was a default rate consistently around 6%. That figure does not seem high, but a 6% default rate drastically reduces a lender's profit. An example of that – imagine the lender presented in the example above is providing payday loans at 390% APR. He then lends 10 people $100 each. That means he can expect 10 times his interest of $15 on each transaction resulting in $150.
However, he suffers a 6% default rate on the $1,000 he has lent, so losses will be $60 (6% of $1,000), making his total gross profit $90. ($150 – $60 = $90.) Don't forget the lender's tax on profits. If the lender charges a lower APR, the business may become insolvent, especially if the default rate goes any higher.
It's a 'Catch 22' situation. Lenders have to apply high APR's to stay in business, and borrowers will continue to default due to the high-interest rates. It's a bit of a vicious cycle that can never get off a merry-go-round.
A Way Out
If there's one crucial fact that arises out of this, it's that borrowers should always repay their payday loans as quickly as possible. If the borrower can avoid the rollover or the loan renewal, then a payday loan is a great financing solution that individuals can use for unexpected expenses between their paychecks.