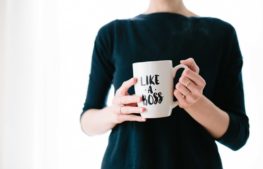 Being your own boss and even creating your working hours can be a deliberating experience. However, there are several credit challenges that the self-employed face. Especially during the first two or three years of striking up on their own.
What Are Some of These Challenges?
Income volatility – although most self-employed earn more than the employed people. Their incomes are volatile, unpredictable and difficult to document. The lenders view their applications as riskier than those of the salaried workers.
Lack of self-employment history – it's difficult for the self-employed when they are starting to get loans. Their business is still in its early stages hence not stable enough.
High-interest rates – most loans have high interests that could outweigh the profit generated. This keeps off many desperate self-employed borrowers.
Lower credit scores – credit scores have become a major stumbling block for the self-employed borrowers. Especially when they need a mortgage for expensive homes.
Online Loans for Self-Employed
If you are self-employed, cash flow can sometimes be hard to maintain. And this is despite the size of your business. Therefore it puts your customer finances on the strain.
However, there are better and quicker alternatives such as online loans for self-employed. Unlike the traditional lending institutions, online lenders have less stringent borrowing criteria favorable to everyone.
Are You Eligible for the Short-Term Online Loans If You Are Self-Employed?
As mentioned above, online lenders have flexible criteria as compared to credit unions or banks. To increase your approval chances, you will be required to show clear evidence of your income flow.
In most cases, the borrower supplies the lender with a 90-day worth bank statement. However, some lenders still don't consider the self-employed applicants, others approve. You can, however, confirm the eligibility criteria before applying.
How Do the Short-Term Online Loans Work for Self-Employed People?
Usually, online loans for self-employed are available in small amounts. Although some go up to $ 5,000. Lenders take note of your banking history and then prepare a repayment plan for you. Alternatively, they may agree with your repayment term if it works well with your budget.
However, they can ask for additional documents. It's needed to verify your income flow since you don't have the regular pay slips.
How Can You Compare the Different Online Loans for Self-Employed?
The fees – may vary from one lender to the other. They also can include early repayment fees and additional establishment fees. Confirm these details before you submit your application.
The amount – most online lenders, do not give out substantial loan amounts. However, be sure to check if you can get your specific amount from the desired lender.
Loan repayment period – in many cases, you will be required to settle the credit within two weeks or less than a month. Borrow a loan only if you can afford its repayment term.
Late payment fees – usually, late payments attract penalties, and they may vary between lenders. Hence, it's always a good idea to compare them, especially if there is a chance of a late payment.
What Are the Pros and Cons of These Loans?
Pros
Easy availability – they are easy to find for the self-employed people.
Quick access – in many cases, the funds take a maximum of 24 hours to be transferred into your account.
No credit score required – most short-term online lenders do not consider the borrower's credit history. It is beneficial to all self-employed loan seekers, including those who have previous defaults.
Cons
Fees – carefully read all the expenses associated with the loan before you submit your application. These charges might include the account keeping fees, application fees, late charges and settlement fees.
Is There Anything That the Self-Employed Should Avoid?
Accumulating debt – the short-term online loans have a short repayment period which must be settled on time. Failure to clear them will only accumulate your debt. It is therefore vital to budget well.
Applying for many loans – don't ask for multiple loans, especially when you are not approved immediately. All loan applications are counted as inquiries on your credit report.
Conclusion
Under normal circumstances, applying for short-term loans does not involve many red-tapes. However, the self-employed applicants may encounter additional challenges.
While the traditional credit unions and bank institutions disqualify the applications, the short-term online banks can provide quick and efficient solutions to the immediate needs for self-employed borrowers.