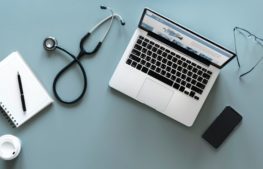 There is a common killer of your credit score – medical bills. Medical debt itself is not a pleasant issue to have to deal with, but it gets even worse when it affects your credit score.
Reasons why Your Medical Bill Impacts Your Credit Score
Sometimes, due to a misunderstanding with your doctor or your health insurer, your score can take a plunge in points for something that may not even have been your fault. Of course, there are times when your credit score can suffer because you simply could not afford to pay the cost.
You can ensure you have a healthy credit score by making on-time payments. Having a debt management strategy in place can help you stay at the 30 percent total credit limit.
How FICO treats Unpaild Medical Bills
The FICO score system treats your medical bills that go to collection the very same way as any other bill that remains unpaid. Some credit score analysts say that by not paying just one medical bill which goes to collections, your credit score could drop by 100 points. That means embarking on long and unnecessary repair strategy to get that score back up over time.
Sad Example – 100 Points Drop
A perfect example of this is a couple in Texas who had an excellent credit score that earned over years of a proper budgeting and financial knowledge. With such good credit, they decided to sell their home so that they could move their growing family into a bigger place near Dallas.
They were in for quite a shock when they saw their credit report. From the high 700's it had dropped by 100 points. Why? Because of a medical bill in collections and of which they were unaware. What is more atrange is that the bill had been paid! They still had to pay an additional discount point of $2,500 to secure the loan. And this is not an isolated case.
Additional Scary Statistics
Research carried out by a private healthcare sponsor, the Commonwealth Fund, estimated that more than 30 million Americans had unpaid medical bills and had been contacted by collection agencies.
Remember that a record of a collection can stay on a credit report for up to seven years, even if the individual had paid it off. It is easy to believe, with those figures, that medical bills account for the majority of collection actions on personal credit reports. Another statistic is that the value of most of these collections is less than $250!
One mortgage lender said that one should never underestimate the power of a medical bill in collections. The impact on your credit score can see a drop from 680 to 620, and that is getting down to a point where obtaining a mortgage loan is going to be difficult.
How to Make Medical Bills not to Spoil Your Credit
What are some of the actions you can take to ensure a medical bill does not end up in collections? Here are a few credit tips to think about:
Understand how Your Insurance Works
There are medical bills in collections because people cannot afford to pay them. That is the obvious one. If you understand how your insurance plan workes, you could be better prepared for any potential medical costs that may arise.
For example, ask yourself the following questions:
Does your plan allow for wellness visits?
How much can be deducted?
Will you have to pay the extra from your own pocket after the deductible has been taken care of?
Adopting the 'wait and see' approach to a bill after an emergency or after surgery is not a good plan. You should know where you stand.
Have A Payment Plan
Don't wait for a medical bill to go to collections, make arrangements to pay the bill off over time. Not everybody can afford to pay the total bill at the time of discharge. Hospitals are geared to negotiate a payment plan and allow you to make regular installments towards the amount owing.
A hospital will probably not even charge you interest if the total amount due is paid off within a year or two. Some hospitals will also allow you to finance the payment through a loan.
Record Keeping
Hold on to all your medical bills and make regular checks on your credit report to ensure there are no errors. As unbelievable as it may sound, but four out of every five credit reports have errors. If you find a mistake in your credit report, take action and have these discrepancies removed. It would be a frustrating exercise to have to repair your credit report for no reason at all.
Deal with Collections
If a collection agency has contacted you about a medical bill, you can ask them not to report and pay it straight away. By the way, make sure your records of an outstanding bill are the same as what has been presented to you as there are a few scams around by dummy collection agencies.
It can be frustrating and somewhat painful dealing with costly medical bills just because you can't afford them. With some guidance and financial education, you can handle these bills in an appropriate manner and in a way that hopefully can maintain your good credit rating.