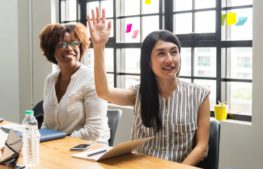 Planning to apply for your first loan? There are a few crucial things that you should keep in mind before you start the process. These things do not only help you in supplying your lenders with the right information. Also, they create a personal awareness to assist you in making more informed decisions.
You will be in a better position if you can clearly answer these questions:
Why Do I Need the Money? Is There a Better Option?
Taking credit is a significant financial step. It can either benefit or hurt you and depends on how you undertake it. Before you look for the right lender, ask yourself if you really need the money. Generally, managing debts is not easy; and thus taking credits should be the last option to consider.
The most substantial credit that you can ever take is the mortgage. If you can afford to make a sizable amount of the mortgage, then you can afford it.
What about personal loans? If the principal reason is to cover an emergency, then you can go ahead and look for the online lender with considerable interest rates.
How Much Can You Afford?
Now that you are determined to take the loan, will you be able to return it? You will need to think of the ways to repay the debts. If you have a regular flow of income, then you are good to go. So when considering the amount that you can afford, consider the amount that you will pay back in the end.
What About Your Credit History?
Most lending instructions use your credit score as one of the qualification criteria's. You can use free tools such as Credit Karma and Credit Sesame to understand your current credit status.
Credit Score? How Do People Get a Credit Score If It's Their First Loan?
The best way to get a credit as a beginner is to get a credit card designed for people with no credit history. If you have a savings or checking's account, confirm with your lender if the service is intended for people with no credit history.
The financial institution may offer a credit builder loan or secured credit card. You can also use gas or retail credit cards which are much easier to get.
What Are These 7 Things You Should Know Before Taking the First Loan?
1. Lower Interest Is Not Always Better
As much as you should choose the loan with a better interest rate, it's important to understand that there are other costs involved. A loan may have a low-interest rate but have additional miscellaneous fees making it more costly in the long run.
2. The Longer Payment Options Loses More Money
The loan with a longer repayment is easier to repay. But it's cumulative amount is always big in the long run. You should, therefore keep this in mind while applying for the loan.
3. You Can Negotiate on Better Terms of Your Loan
Are you aware that you can actually negotiate for better terms of the loan? If the interest is too high, you can convince your lender to lower them. Your strong credit history and on time salary loan repayment are good reasons for it.
4. You Can Pay Your Loan Early in Advance
If you intend to take a personal loan, you can make advance payments. However, the case is not the same in mortgages. You can get, there, penalties for the early payments.
5. Being Upfront About Your Loan Applications Reasons Is Good
Don't be shy to admit the reasons for the loan. You can receive advice on the best loan for you if you are open to them.
6. Understand How the Loan Will Be Calculated
Be sure to ask anything that you don't understand. You should know how the figures are obtained. It's regardless of whether you are choosing the fixed or variable interest rate.
7. You Should Always Compare Lenders
Don't settle for any lender until you feel completely secure and free to work with them. Unless it's an emergency loan, take time to look at the terms and conditions of each lender. Only then, select the option which you are comfortable with.
Final Thoughts
Getting your credit for the first time may not be easy. Many lenders are still skeptical if you will meet your financial obligations. However, once you get your first loan, your next applications will be much easier.