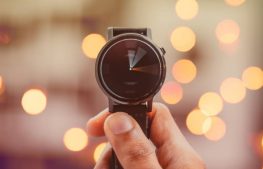 Many people are in a situation where they need to earn fast cash. This has nothing to do with greed or laziness, and it's just one of those facts of life.
Recent economic times haven't made life all that easy for many as employees now seem to be working longer hours for less or low pay.
There are many ways in which to make a quick $100 – $200 if you let your imagination run wild. The main thing is not to have to invest any money to make that quick $100 as that would be defeating the purpose of the whole exercise. There are some ways out there that are perfectly legal using simple systems and techniques.
1. Sell Some of Your Clothing
Your cupboards are overflowing with clothes and most of which you don't wear any longer. If you have stuff dating back to the 60's, then fancy dress shops will buy these pieces of clothing if in reasonable condition.
Brand names are very popular and usually fetch the most cash. There are specific outlets that will buy your clothing.
2. Sell Videos and CDs
Don't expect to make a fortune doing this but there are some pawnshops around that will buy your CD's and DVD's because not everybody can afford streaming services. You can advertise, but as we are talking about quick cash here, you will find that advertising takes time.
3. Do a Quick Job for Family or Friends
This would have to be the quickest way to make a few bucks because your friends or family will know you need money and may want a few odd jobs done around the house. Cleaning the yard, washing dishes and cleaning the kitchen, doing the washing and hanging out the clothes, tidying the garage, babysitting the kids. There's no end to the possibilities, and not many of these tasks will pay less than $20 each. One day, 5 jobs and there's your $100.
4. Sell Homemade Crafts
This would be possible in the hour if you already had been working a hobby and had some items made. Knitting, crocheting, model aircraft, kites, and wooden toys are all popular online. There is a ready-made market available to which to sell. Etsy is the main site, but E-bay is also another.
5. Fill Out Online Surveys
Online surveys have been around for ages, and they are still a good way to make money if you have the patience to go through the registration process for all the different sites. This may not fall into the 1 hour time slot because you will need at least 5 – 6 survey websites to make it worthwhile. It will take at least 2 hours to register with them all.
Typically these are online market research surveys for big brands. Some companies even pay you just for installing an app or playing a game!
6. Lawn Mowing
You can cut the neighbors' lawns in under an hour for each lawn. Expect a payment of around $25 – $35 depending on the size of the lawn. While you might make some money within the hour, you will also need to pay for immediate costs of fuel for the mower. Doing this often will then lead to maintenance for the lawnmower.
7. Pawn Something
Pawning items is a two-edged sword because if you pawn something of value, you are going to want to retrieve it at a later date. However, most items at a pawn shop have been sold outright. Obviously jewelry and gold will get you big money fast. However, take a look at a pawn shop and see what they have that will give you an idea of items you have at home that can be pawned.
8. Wash, Wax and Detail Cars
It's debatable as to whether this job can be set up in an hour, and if you are detailing, that job in itself will take more than an hour. A wash you can charge $5 – $7, a polish and detail will get you the $100.
Some people actually like cleaning cars. Most of us hate it. If you're one who likes it, you can make some easy money working for those of us who'd rather not.
9. Fiverr
Fiverr is a freelance site and if you are good at something you can start your pricing at $5 a job. Tasks include work on websites and related jobs. You will realize pretty quickly that $5 is the opening bid. Some jobs are charged at $100's.
10. Teaching English Online
Once you have registered for an online teaching position, you can make around $20 an hour. You will need an iPad or a laptop and a good internet connection. Once you have established yourself as a good teacher with positive reviews, you can be teaching for up to 6 – 7 hours a day. Brush up on your nouns, verbs, and vocab.
11. Sell Books
You can sell books online, but that's going to take a lot longer than an hour. Textbooks are good value if you can sell them to or at the local college. Home bookshelves are normally filled with paperbacks as well as some hardcovers. Take them down to the local 2nd hand bookstore and see how you go. Make sure you have read them all!
12. Ask for an Advance on Your Pay
Your success here depends on some factors. Are you an important part of the work team? Is your boss a considerate one? The thing is you won't know until you ask. You can offer to pay the money back over a few weeks. The real bonus here is that the loan is interest-free.
13. Take a Cash Advance on Your Credit Card
This quick cash strategy is not highly recommended because using your credit card this way means interest will be accruing immediately. There may also be a small fee for a cash advance.
14. Get a Payday Loan
This method will not take an hour, but it can be over within a day if you have all the necessary paperwork. The loan application can be done online. That makes it convenient and fast. Just make sure you pay back the full amount on your next pay otherwise that interest rate is a killer.
15. Borrow From Friends or Family
This is the least appealing of getting quick money as it opens you up to embarrassment about your financial situation. There is also the possibility that friendships and family ructions may occur should you not pay back the money as agreed.